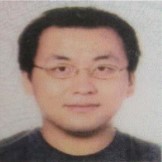 个人简介
地址:中国上海杨浦区淞沪路2005号江湾校区2号交叉学科楼
Tel:+86-21-51355532
E-mail:zhenying@fudan.edu.cn
Publications
[1]Zhihui Yang, Huixin Ma, Zhenying He, X. Sean Wang. Finding maximal ranges with unique topics in a text database. World Wide Web 21(2): 289-310 (2018)
[2]Zhihui Yang, Jiyang Gong, Chaoying Liu, Yinan Jing, Zhenying He, Kai Zhang and X. Sean Wang. iExplore: Accelerating Exploratory Data Analysis by Predicting User Intention. DASFAA 2018.
[3]Linwei Li, Yaobo Wu, Yixiong Ke, Chaoying Liu, Yinan Jing, Zhenying He and X. Sean Wang. Online Subset Topic Modeling for Interactive Documents Exploration. DASFAA 2018 (short paper).
[4]Huixin Ma, Zhihui Yang, Yinan Jing, Zhenying He, and X. Sean Wang. Answering Unique Topic Queries with Dynamic Threshold. WWWJ (accepted).
[5]Jianxin Li, Timos Sellis, J. Shane Culpepper, Zhenying He, Chengfei Liu, Junhu Wang. Geo-social Influence Spanning Maximization. TKDE. 2017, 29(8): 1653 – 1666.
[6]Chenghao Guo, Zhigang Wu, Zhenying He, Xiaoyang Sean Wang. An Adaptive Data Partitioning Scheme for AcceleratingExploratory Spark SQL Queries, DASFAA 2017.
[7]Jianxin Li, Chengfei Liu, Lu Chen, Zhenying He, Amitava Datta,iTopic: Influential Topic Discovery from Information Network via Keyword Query. WWW 2017. Best Demo Award.
[8]Jinhua Wang, Mingxi Zhang, Zhenying He, Wei Wang:Partial sums-based P-Rank computation in information networks. WI 2017: 1122-1130.
[9]Chengfei Liu, Liang Yao, Jianxin Li, Rui Zhou, Zhenying He. Finding smallest k-Compact tree set for keyword queries on graphs using mapreduce. World Wide Web 19(3): 499-518 (2016)
[10]Shile Zhang, Chao Sun, Zhenying He. ListMerge: Accelerating Top-k Aggregation Queries Over Large Number of Lists. DASFAA (2) 2016: 67-81.
[11]Yaoliang Chen, Chang Liu, Jianfeng Zhang, Zhenying He, X. Sean Wang, Sheng Huang, Xiaoyan Chen. On Implementing a Text-Database-as-a-Service. ICWS 2016: 171-179.